Paid Advertising Services in Surrey
Want to make your brand visible on the top of the search engine page results? If yes, paid advertising or Google Adwords can help a lot in getting your business in front of your audience. It involves paying for the clicks and conversions for qualified traffic. This, as result, helps in bringing more return on investment without exceeding your budget.
At Digital Traffic, we have a team of PPC advertisers in Surrey who are well versed in creating, managing, and improving your paid ad campaign and boosting leads and profits. By focusing on what's necessary, we help eliminate the wasteful spending of money and drives quality traffic to your website.
What We Can Do For You?
Being a trusted paid advertising company in Surrey, we create engaging ads that are sure to gain more clicks. To attract a potential audience, we use effective text and punch lines that connect your brand to your customers. With us, you can sit back and relax while our experts focus on both marketing and advertisement both.
Selecting the right keywords and then organizing them can help in bringing more results and conversions. When it comes to Google Adword and paid advertising services in Surrey, our approach is second to none and we promise to deliver the best results.
Why Invest In Paid Advertising?
Almost every online business dreams of staying on the top position of Google search engine and paid advertising makes it possible. Google adwords are formulated to bring distinguished results and are effective in generating more leads and sales for an online business. Some of the other benefits they offer are:
Attract more customers
Reach the right audience
Advertise local or global
Narrows your demograph
Control advertising costs
Increase user conversions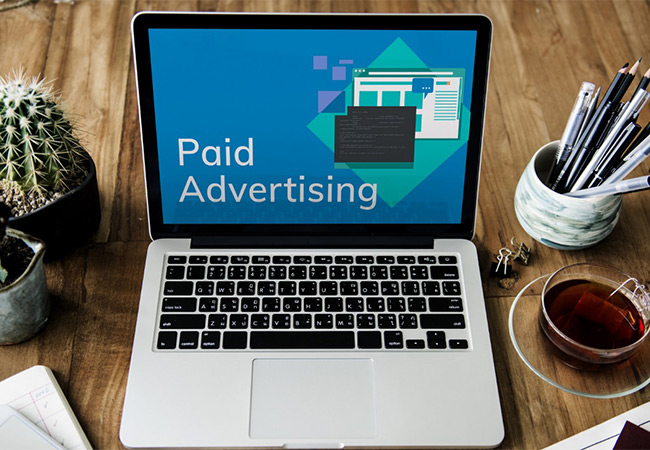 Increase Your Online Sales & Profits With Paid Ads!